Design and Consultancy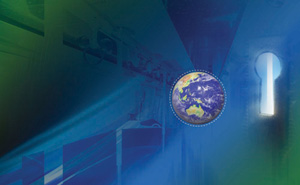 YOUR security needs are unique. Secure All Security will take the time to analyse your circumstances and discuss your objectives before recommending any solution. Our chosen security system will deliver long-term practical benefits and will be a sound value-for-money investment for your home or business.

YOU are under no obligation for the Secure All Security risk assessment.

Once you have made contact with us we will arrange for an experienced technical surveyor to visit your premises and carry out a full site-survey. This will include discussions to determine your security concerns, plans for the business and your budget.

Based on this data the surveyor will specify a security solution which will be outlined in a fully costed specification document.
Installation
Following the placement of your order we will arrange a pre-installation meeting where we will agree a schedule of works, arrange dates for the installation and liaise with your project manager or any third party contractors to minimise disruption and inconvenience.
We understand that communication is a key element of the installation phase. We endeavor to keep you informed at all phases of the installation of your security system.
Maintenance & Repair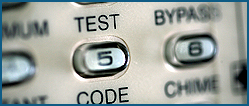 Secure All Security offers an unrivalled maintenance and support for all the systems we provide. We operate a nationwide care program which consists of a central database linked to a team of engineers, 24/7/365 emergency response and periodic preventative maintenance visits.
Our team of field engineers is fully trained in all aspects of the security products we supply giving them the knowledge to successfully tackle any situation which may arise.
Care system
Following the installation of your security solution or take-over of your maintenance contract, the details of the system are entered onto our central database. This gives access to Secure All Security's team field engineers located throughout the country to all the information they need to know about your system on-the-spot such as its specification, technical drawings, service history and maintenance schedule.
Scheduled maintenance
Every 6 months your system will be given our 24 point check-up. This preventative maintenance check-up ensures that your security system remains in full working order and that any upgrades available are implemented in a structured and coordinated way.
Maintenance takeovers
If you are unhappy with your existing maintenance provider, your current support agreement is soon to expire, or you simply wish to enjoy the benefits of our unique care program contact us to discus s transferring your support contract. All maintenance agreements are subject to an initial site survey which is carried out by a technical surveyor free of charge.
Customer care

Customer service is a fundamental part of the business culture at Secure All Security. We will exceed the expectations of our customers in terms of the advice we offer, the installation, training and on-going support.
Whilst we are able to demonstrate that we adhere to the industry standards of best practice through our various accreditations we continually strive to improve on these benchmarks.At Secure All Security we endeavour to maintain the highest possible levels of professionalism throughout the organisation.
Your dedicated Account Manager provides a single point of contact throughout the lifecycle of your security system.
All engineers are fully trained on all the products we supply ensuring a responsive and effective support service in the field.
Our unique care system ensures our field engineers are able to successfully tackle any issues that may arise in an efficient way.
Our services include, but is not limited, to the following:
Electronic intruder systems linked to 24 hour Control rooms with Armed Response
Outdoor /Perimeter security
Outdoor Beams
Panic systems
Access Control
Biometric time attendance systems
CCTV